Bottle Bag
This bottle bag project can be used to give gifts. It is easy to enlarge the bag, if you'd like, by adding a few inches to the width.
You will need:
One 14 x 16 inch rectangles cut out of fabric
24 inches ribbon
sewing supplies
---
Sewing Materials Available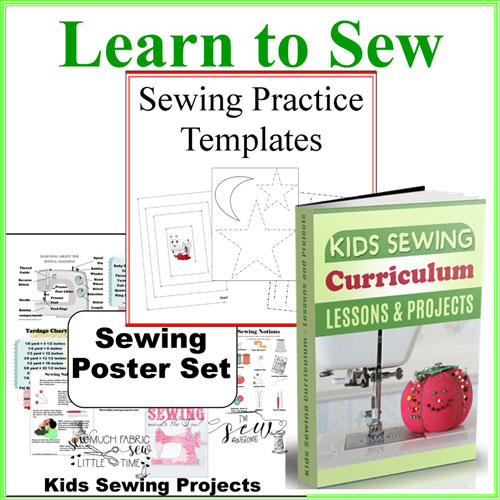 ---
How to Sew a Gift Bag

With right sides together fold material in half. Stitch around edges leaving the top open. Turn edge down and sew along the edge to hem.
Stitch a ribbon in the center back about 4 inches from the top of the bag.
Place your gift or bottle into the bag and tie in the front. Ideas could be bubble bath, sparkling grape juice, or a small present. If you want a wider bag cut out a 20 inch wide x 16 inch length instead of the size above. You will need to use at least 30 inches of ribbon.
See how to sew small
goodie bags
for a party.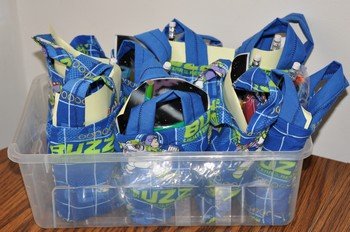 ---
Related Beginning Projects:
~
Beginning Lessons
, ~
Bandanna Tote Bag with an Inside Lining
, ~
Sew a Simple Belt
, ~
Bottle Bag
, ~
Christmas Stockings
, ~
Circle Pillow
,~
Couch Caddy
, ~
Dinner Placemat
, ~
Dress Up Your Jeans
,
Foam Pencil Case
, ~
Gathered Apron
,~
Hair Scrunchy
, ~
How to Sew Drawstring Bags
, ~
How to Sew Tote Bags
, ~
Jean Purse
, ~
Jean Apron
, ~
Lap Desk
, ~
Neck Pillow
, ~
Patchwork Tote Bag
, ~
Patchwork Pillow Cover
, ~
Pillow Cover with Ties
, ~
Pillow with Trim
,~
Pocket Purse
,~
Sew a Pot Holder
, ~
Stuffed Animal
, ~
Stuffed Ball
, ~
T-shirt Drawstring Bag
, ~
Sew a Card
, ~
No Sew Projects
, ~
Sewing Safety
, ~
Felt Patterns
~
Pillowcase Scarf
, ~
Felt Tooth Fairy
, ~
Stuffed Elephant
, ~
Stuffed Monster
,~
Pretty Purse
, ~
Mini Stuffed Dog
, ~
Stuffed Bear
, ~
Baby Receiving Blanket
,~
Baby doll blanket & pillow
,~
Patchwork Skirt
, ~
Reusable Snack Baggie
, ~
Glasses Case
, ~
Sew Tablecloth
, ~
Pocket Pillow
---
Follow Kids Sewing Projects