Sew Your Own Clothes

Learning how to sew your own clothes is a way to dress yourself in exactly the kind of style you want and a method many people are learning today to save money. Clothing bought in stores is expensive when not on sale and often does not fit right. Sometimes the result is spending more money on alterations than you originally did when purchasing the item. In order to create your own clothes, you will first need to learn how to sew, both by hand and on a machine.
Here are some sewing tutorials for how to sew your own clothes. Some of these ideas are ways to embellish clothes you have already, use fabric from other sources such as a pillowcase, and projects you'll learn from the beginning.


---
Sewing Materials Available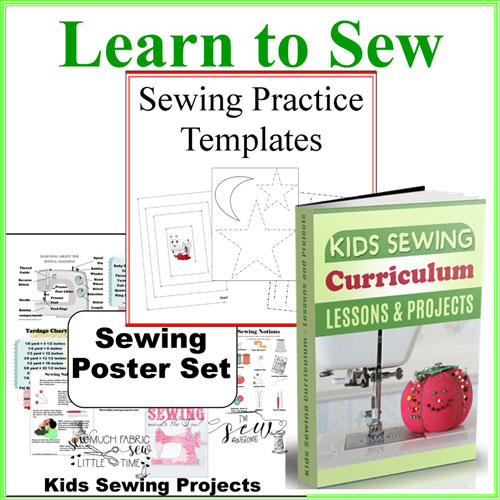 ---
Start your sewing career by gaining skills at patching, hemming, button sewing and adding material to a garment. If you decide to purchase a sewing machine, it may take a few days to figure out the controls so practice on old material until you think you are ready to tackle a project.
When learning how to sew your own clothes use easy to sew patterns meant for beginning sewers. Skirts, hats and doll clothes make good amateur projects with which to hone your skills. Choose fabrics that easily allow needles through and foldable. Avoid heavy fabrics such as leather, velvet or suede, as well as stretchy or knit material.
Sewing Projects to embellish your clothes or recycle clothes

Sew a pair shorts from a shirt
Tie Belt
Pillowcase Skirt
Sweatshirt Vest
Dress Up Your Jeans
Appliqué Shirt Project
Jean Skirt
Shirt into a Dress
See more wardrobe refashion ideas.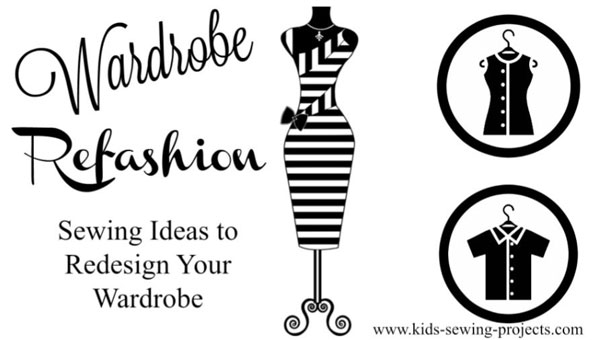 Clothing Sewing Projects

Fleece Poncho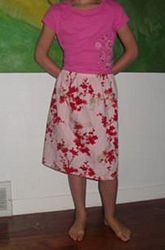 How to sew shorts or pants
Belt, how to sew a simple
Patchwork Skirt
Strip Skirt
How to sew a skirt
T-shirt Skirts
Tie Skirt
Tiered T-shirt Skirt
Winter Clothing Projects
Fleece Winter Hat
Fleece Scarf
Felt Mittens
Sewing Apron Projects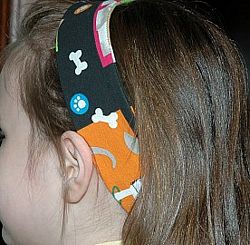 T-shirt Apron
Dishtowel Apron
Pillowcase Apron
Gathered Apron
Dress up Your Hair Projects
Headbands
Hair Scrunchy
Halloween Costume Ideas
Fairy Costume
Fairy Wings
Easy Sew Costumes
Other Sewing Help Pages:
How to sew a dart
How to sew a buttonhole
How to sew a zipper
How to sew elastic
Making Patterns
Many new sewers find that an easy way to learn to read patterns is to begin by making their own patterns. To accomplish this, start by taking the stitches out of an old piece of clothing and writing numbers on them with chalk to designate layers in case you want to sew it back together later.
Find some pattern paper, such as butcher-block paper, newspaper or actual pattern paper available at all craft stores. Trace each piece of the old garment on the pattern paper using a pencil first, than marking over the pencil with permanent marker. Cut the pieces out and try making the same piece of clothing using the pattern you made.
Sewing Your Own Pajama Pants
Check out some
beginning sewing patterns.
Refashion your clothes
Your Kids Sewing Project
Share your kids sewing project, instructions or pictures.


Reader's Submitted Projects
Click below to see contributions from other visitors to this page...

Easy Reversible Headband

Supplies Needed: *Grocery brown bag or freezer paper (to make pattern) *2 contrasting cotton fabric pieces (fat squares or scrap pieces) *Medium weight …
Back to the 70s-80s Skirt Project Not rated yet
How to make a 70s/80s skirt This is the perfect costume or memory of the 70s!!!!! What you need: meter of fabric specifically 70s sort of print sewing …
Follow Kids Sewing Projects