Non Sewing Projects
Try any of these non sewing projects to practice using sewing scissors and cutting accurately. We've included several no sew fleece projects such as no sew fleece blanket instructions and a fleece scarf project.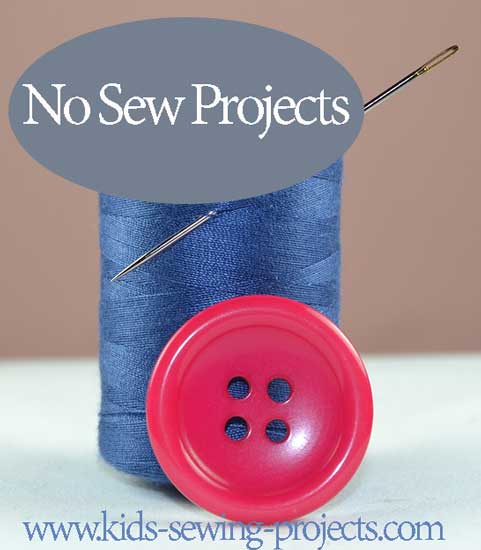 Before beginning, check out the Scissor Sewing Safety here.


---
Sewing Materials Available
---

One important tip about sewing scissors is to only use sewing scissors on material or thread. Never cut paper or anything else with your sewing scissors. This will dull them quickly and they won't cut material well or last long.
You can
submit your own non sewing projects or see others submitted projects below.
No Sew Fleece Blanket Instructions

This is a great project that doesn't involve sewing! You can make these different sizes, from a no-sew baby blanket to a no-sew adult size blanket.
You will need:
2 different pieces of fleece, each 1 yard (If you'd like to make it bigger or smaller, that is okay, just keep your two pieces of fleece the same size.)
Sewing scissors
Yard stick or plastic ruler
Lay both pieces of
fleece
down on table one on top of the other, wrong sides together. Smooth out fleece so it lays flat. Cut a 3 inch square from each corner.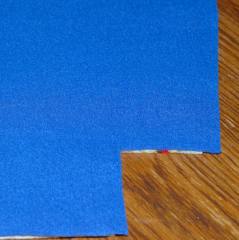 Using a yard stick or ruler, measure 3 inches from the edges, even with your square, and cut a fringe around the edges.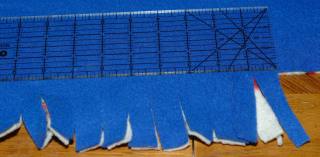 Tie the two fringes, top and bottom, to each other in a double knot all the way around your blanket.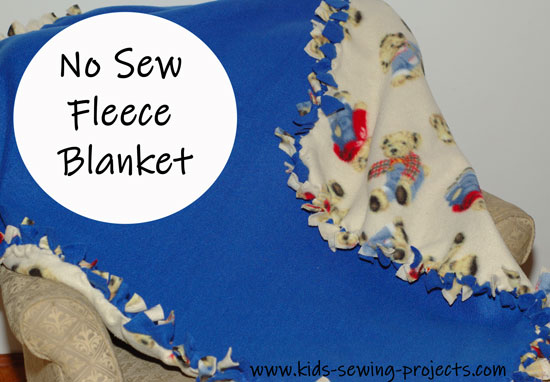 Fleece Pillow
Make a
fleece pillow
to match.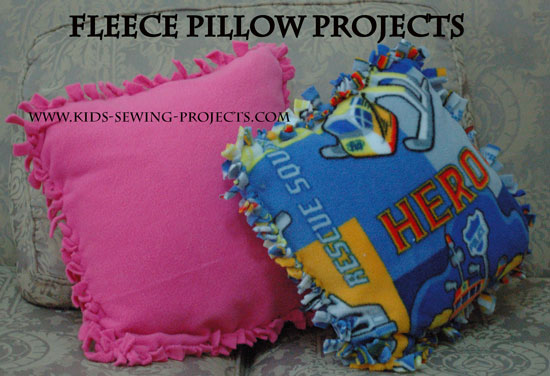 No Sew Fleece Scarf
Cut an 8 inch x 60 inch rectangle from your fleece material. Cut fringe at the bottom of each end or cut a decorative edge such as a wavy look along all the edges.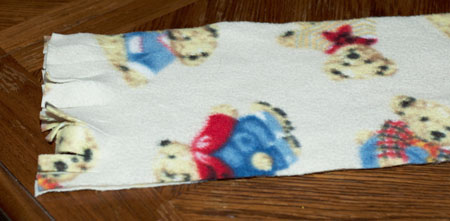 No Sew Fleece Poncho
Check out our
fleece ponchos!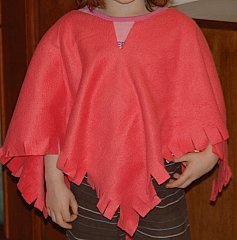 ---
Need a fun hand sewing project?
---
No Sew Vest Sweatshirt
Using an old sweatshirt cut a few inches off the bottom straight across and trim 1-2 inches off the sleeves.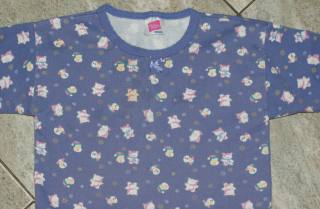 Cut a straight line up the middle on the front of the sweatshirt. Cut a small V shape around the neck.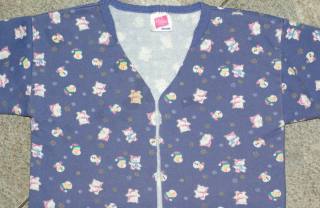 Cut a fringe around the bottom.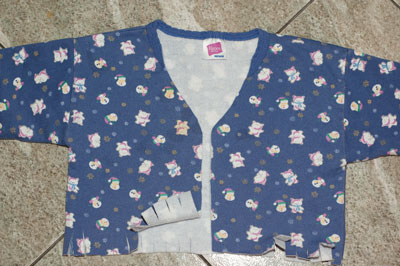 No Sew Christmas or Other Holiday Decoration
No Sew Wreath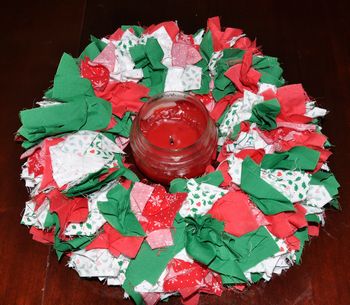 ---
Related Non-Sewing Projects:
~
Non Sewing Projects
, ~
Fleece Pillow
, ~
Fleece Poncho
, ~
Fabric Wreath,
~
Fairy Wings
, ~
Fleece Blanket
, ~
Fleece Scarf
, ~
Sewing kit in a jar
, ~
No sew vest
, ~
No Sew Table Runner
, ~
Fabric Bulletin Board
,
---
Do you have a Non Sewing Project to Share?
Your Kids Sewing Project
Share your kids sewing project, instructions or pictures.


Follow Kids Sewing Projects