Easy T Shirt Fringe Tote Bag
Use this easy tote bag for a swim bag, beach bag, book bag, overnight bag, whatever you choose its a fun way to repurpose t shirts.
You will need: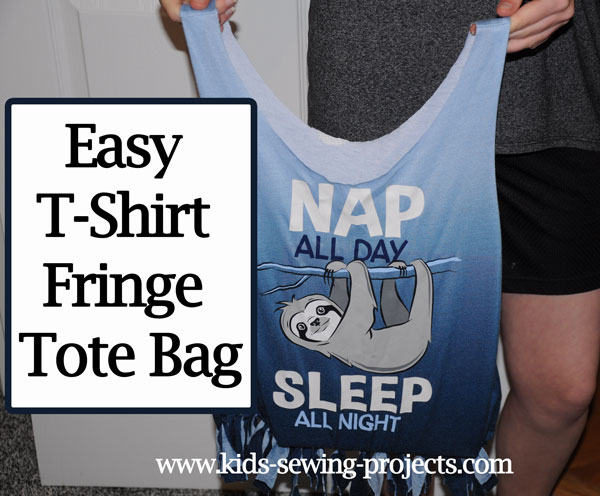 ---
Sewing Materials Available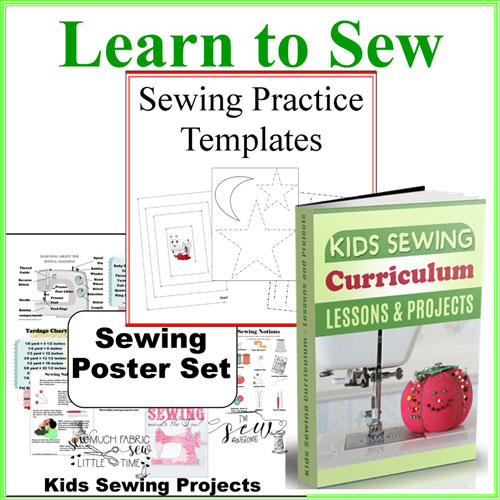 ---
Fringe Tshirt Bag Tutorial
Step 1: Lay tshirt flat and match sleeves up evenly. Cut off sleeves of tshirt.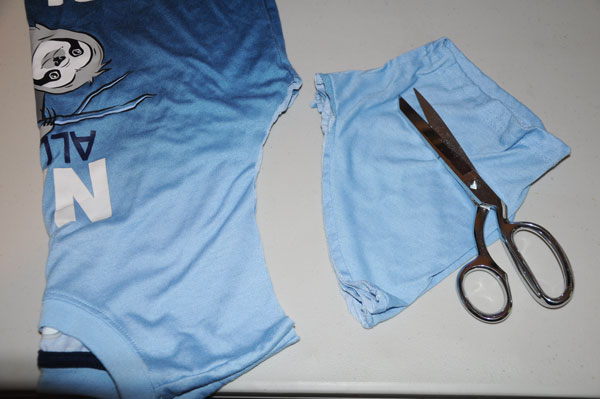 Step 2: Cut off neck band. For a wider opening to your bag, cut about an inch below neck band.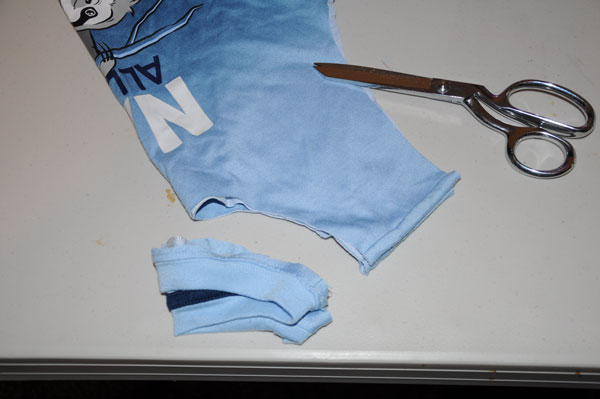 Step 3: Cut strips up 4-5 inches from bottom of tshirt. We used a large sewing ruler to keep a straight line.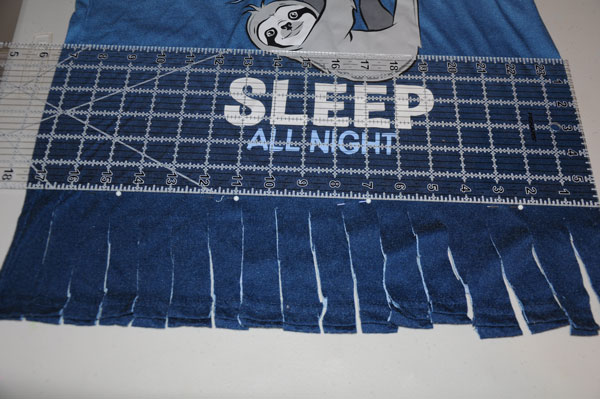 Step 4: Sew straight line across the top of your cut fringe. Make sure to back stitch to secure your stitching.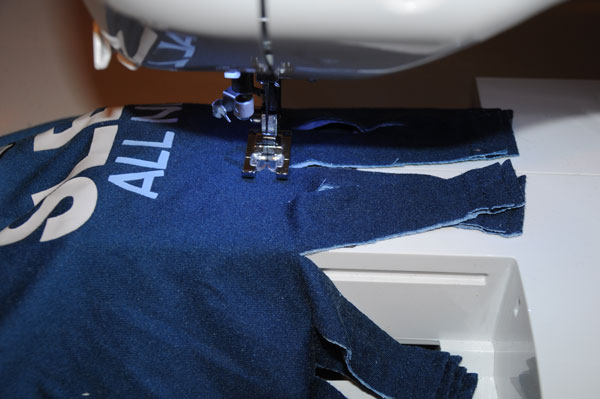 Step 5: Tie fringe into knots.
Use your new t shirt fringe tote bag.
---
Related Beginner Projects:
~
Pre Beginner Lessons
, ~
Sew Bean Bags
, ~
Cell phone holder
, ~
Sew ornaments
, ~
Easy Snowman Craft
, ~
Easy Dishtowel Apron,
~
Felt Organizer
, ~
Fleece Hat
, ~
Heating Pad
, ~
How to sew a pillowcase
, ~
iPod holder
, ~
Potpourri pillows
, ~
Pillowcase Apron,
~
Pin Cushion
, ~
Rectangle shape pillow
, ~
Traveling Sew Kit
, ~
Stuffed Kittens
,
T Shirt Fringe Bag
~
Tie Belt
, ~
Stuffed Fatties Ball Animals,
, ~
Mouse Cat Toy,
~
Hand Sew Potholder
,
---
Follow Kids Sewing Projects