Easy Snowman
Two easy snowman projects using recycled materials, a tin can or a white sock.
---
~This post contains affiliate links and I'll earn a small commission if you shop through them. There is no extra cost to you. This is how we help support our family and continue to bring you amazing content. To learn more see the
affiliates disclosure here.
~
---
Creating a Snowman from a Tin Can
For this Easy Snowman project you will need:
10 ½ x 4 ½ inch clean empty aluminum can (a bigger fatter can)
* if using different size you will need to change measurements below
10 ½ x 4 ½ inch piece of white
felt
, white fleece or white flannel
10 ½x 6 inch piece of
fleece
(hat)
21 x 2 inch piece of
fleece
(scarf)
eyes, buttons,
pompoms
for face and decorations
Cover your can with your white material. Sew edges together or hot glue together.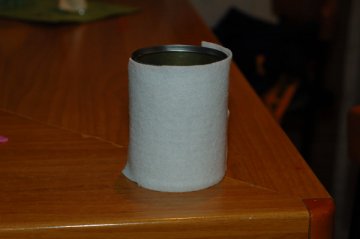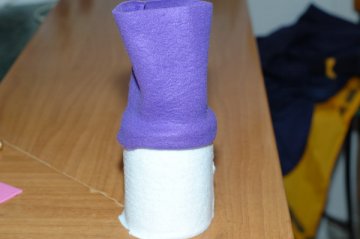 To make a hat take your 10 ½ x 6 inch piece of fleece, sew edges together. Stretch over top of can. Tie with a piece of string.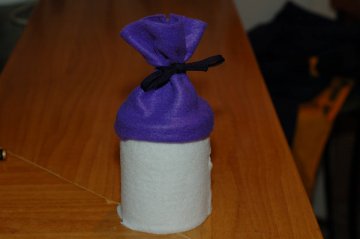 Glue eyes, nose and buttons in place. Tie your scarf around the middle of your can. Fringe edges of your scarf.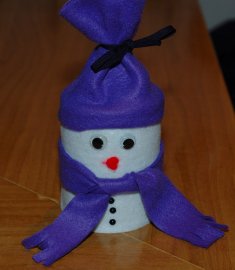 Sock Snowman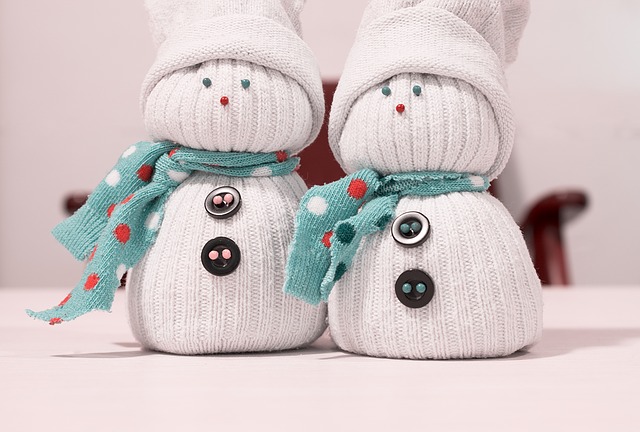 Lay a sock flat and position buttons, nose and eyes where you'd like them to be. Hand sew on. Add stuffing to fill your sock. Tie the end with a knot. Fluff the opposite end of the sock where your eyes and nose are and tie a scrap of material around to form a head.
---
Related Beginner Projects:
~
Pre Beginner Lessons
, ~
Sew Bean Bags
, ~
Cell phone holder
, ~
Sew ornaments
, ~
Easy Snowman Craft
, ~
Easy Dishtowel Apron,
~
Felt Organizer
, ~
Fleece Hat
, ~
Heating Pad
, ~
How to sew a pillowcase
, ~
iPod holder
, ~
Potpourri pillows
, ~
Pillowcase Apron,
~
Pin Cushion
, ~
Rectangle shape pillow
, ~
Traveling Sew Kit
, ~
Stuffed Kittens
, ~
Tie Belt
, ~
Stuffed Fatties Ball Animals,
, ~
Pen Holder
, ~
Mouse Cat Toy,
~
Hand Sew Potholder
---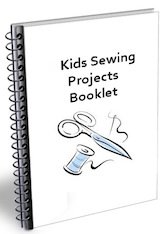 Would you like our sewing lessons and projects in an ad free, easy to read format?
Our curriculum ebook has over 100 projects and all our sewing lessons to teach kids (or adults) to sew.
Perfect for teaching!