Potpourri Pillows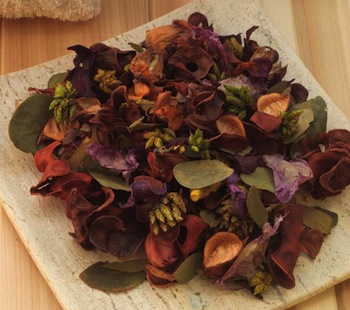 For mini potpourri pillows or potpourri sachets you will need:
2 pieces of fabric 4x6 inches
Potpourri**
Decorative
ribbon
---
~This post contains affiliate links and I'll earn a small commission if you shop through them. There is no extra cost to you. This is how we help support our family and continue to bring you amazing content. To learn more see the
affiliates disclosure here.
~
---
Place two pieces of 4x6 inch material with right sides together. Sew one side to the end, take it off the machine and sew the next side. Don't forget to do your backward stitch after the first few stitches and at the end. (We will learn how to do corners in the next level. If you already know how go ahead.) Leave one side open. Stuff the pillow with potpourri. Sew the end closed using hand sewing. Tie a ribbon around the middle, if desired, for decoration.
For a smaller pillow cut out 5x4 inch rectangles from your material and continue the directions as above.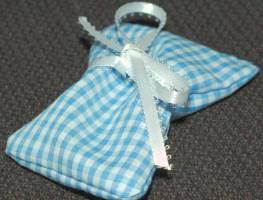 ---
Related Beginner Projects:
~
Pre Beginner Lessons
, ~
Sew Bean Bags
, ~
Cell phone holder
, ~
Sew ornaments
, ~
Easy Snowman Craft
, ~
Easy Dishtowel Apron,
~
Felt Organizer
, ~
Fleece Hat
, ~
Heating Pad
, ~
How to sew a pillowcase
, ~
iPod holder
, ~
Potpourri pillows
, ~
Pillowcase Apron,
~
Pin Cushion
, ~
Rectangle shape pillow
, ~
Traveling Sew Kit
, ~
Stuffed Kittens
, ~
Tie Belt
, ~
Stuffed Fatties Ball Animals,
, ~
Pen Holder
, ~
Mouse Cat Toy,
~
Hand Sew Potholder
---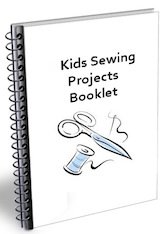 Would you like our sewing lessons and projects in an ad free, easy to read format?
Our curriculum ebook has over 100 projects and all our sewing lessons to teach kids (or adults) to sew.
Perfect for teaching!