Tie Pillow

Before making this pillow, check out the
tie projects page
for help in sewing with neckties. You can recycle old ties with this pillow.
---
Sewing Materials Available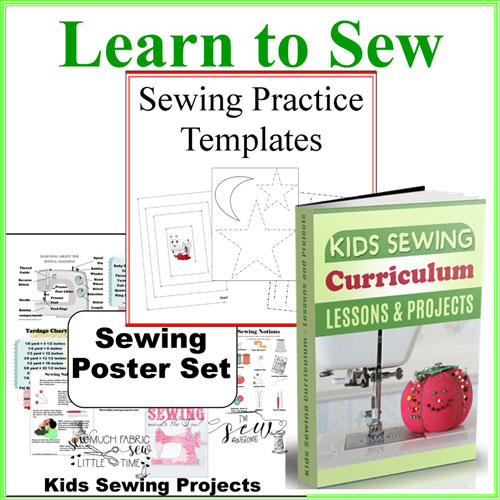 ---
Tie Pillow Sewing Tutorial
For a 18 x 18 inch pillow use 6-7 ties for each side for a total of 14 ties depending on the width of the ties.
Cut off the wide tip of the ties. Measure 19 inches and cut. Save tie scraps for a different project. Sew along edges one to another skinny side next to the wide end, until all ties are sewn together. With right sides together sew side and bottom edge. Leave the top open.
Stuff with pillow form or stuffing. Hand sew end closed.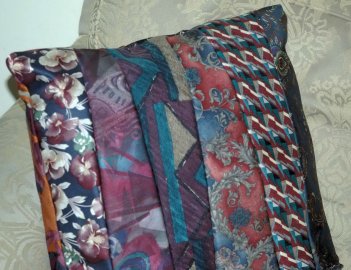 More Tie Projects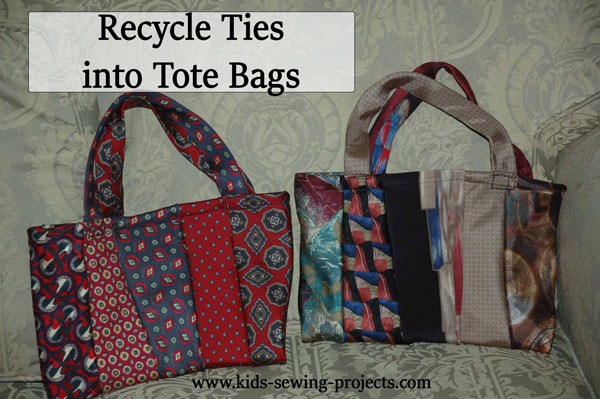 Learn how to make a Tie Skirt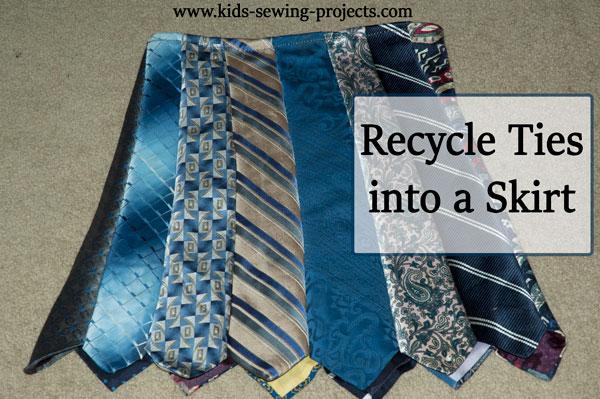 Sew A Tie Belt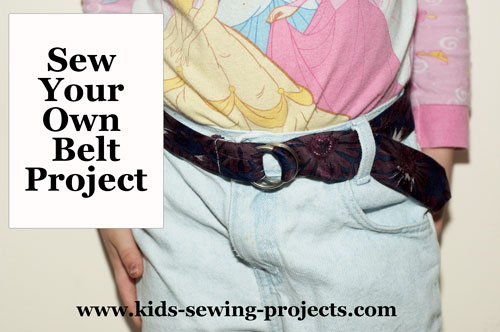 Change Pocket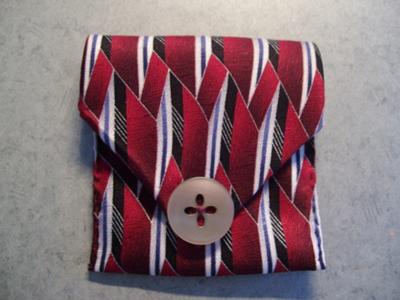 ---
Related Kids Lessons Projects:
~
Kids Sew Lessons
, ~
Applique Shirt Project
, ~
Bath Mitt
, ~
Binder Cover
,~
Christmas Cone Ornaments
,~
Cloth Basket
,~
Cloth Basket Tray with Ribbon Corners
, ~
Cloth Dinner Napkins or Bread Cloths
,~
Easy Sew Curtains
,~
Fairy Costume
, ~
Headbands
,~
Jean Skirt
,~
Pillowcase Skirt
, ~
Prairie Points
,~
Sew Purse
, ~
Recycle Your Old Tie Projects
,~
Reversible HeadBands
, ~
Shirt into Shorts Project
,~
Shirt and Transform it into a Dress
,~
Tie Pillow
, ~
Tie Skirt
,~
Tiered T-shirt Skirt
, ~
Wall Hanging
, ~
Shorts, how to sew
, ~
Entertainment Bag
---
Follow Kids Sewing Projects