Cloth Dinner Napkins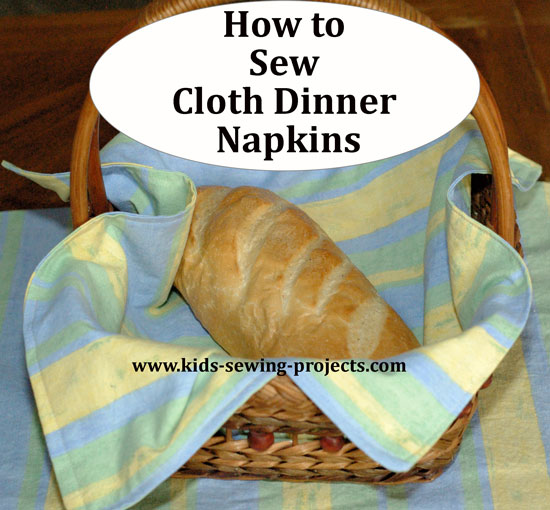 You will need the following to sew cloth dinner napkins:
8 - 18 inch squares cut out of desired fabric about 2 yards
sewing supplies
You can create elegant or casual napkins easily by the fabric you choose. You can also sew holiday cloth napkins by using decorative holiday fabric.
---
Sewing Materials Available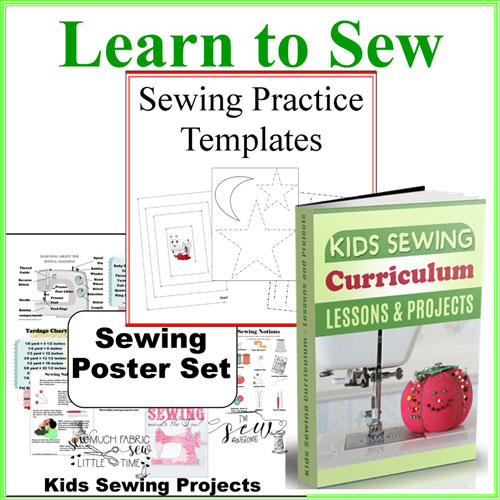 ---
Sewing Cloth Napkins
Place 2 squares with right sides together. Stitch around the edges leaving a 5 inch opening for turning right side out.
Turn right side out. Turn the unsewn edges in and pin. Iron edges flat. Stitch a top stitch all around the edges on each side. Continue with remaining cloth napkins. You will have a set of 4, however, if you'd like more, cut out enough material to make additional napkins.
Use these for table napkins or as bread cloths. You can also make this easy sewing project for a gift for someone by including napkin rings handmade or store bought.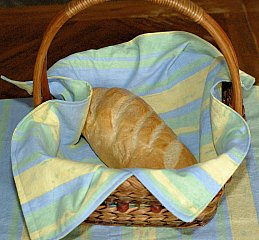 Christmas Cloth Napkins
You can try this for any holiday and with any type of decorative fabric. Use the directions above using holiday material. You can use these as dinner napkins, place in baskets and put baked goods inside, lots of great ideas with a simple cloth napkin.
Need more
homemade Christmas sewing ideas.
---
Related Kids Lessons Projects:
~
Kids Sew Lessons
, ~
Applique Shirt Project
, ~
Bath Mitt
, ~
Binder Cover
,~
Christmas Cone Ornaments
,~
Cloth Basket
,~
Cloth Basket Tray with Ribbon Corners
, ~
Cloth Dinner Napkins or Bread Cloths
,~
Easy Sew Curtains
,~
Fairy Costume
, ~
Headbands
,~
Jean Skirt
,~
Pillowcase Skirt
, ~
Prairie Points
,~
Sew Purse
, ~
Recycle Your Old Tie Projects
,~
Reversible HeadBands
, ~
Shirt into Shorts Project
,~
Shirt and Transform it into a Dress
,~
Tie Pillow
, ~
Tie Skirt
,~
Tiered T-shirt Skirt
, ~
Wall Hanging
, ~
Shorts, how to sew
, ~
Entertainment Bag
---
Follow Kids Sewing Projects