Felt Ribbon Bookmark
by Jill Tacy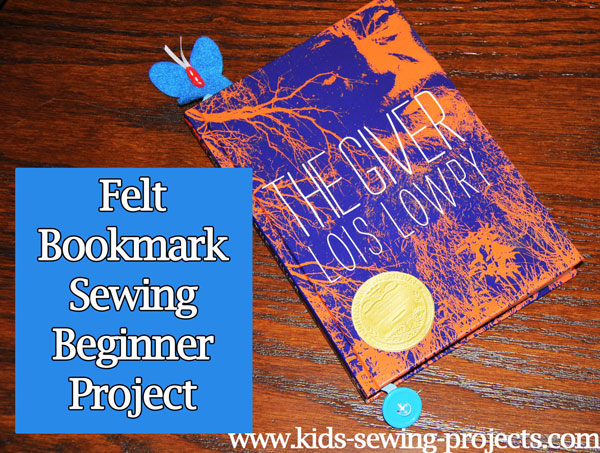 My daughter is four and a half and just made this pink flower bookmark. This was her first sewing project and we're both very proud of it! She needed some assistance but had a fabulous time sewing. We cut two flower shapes from felt, two felt circles and a 12 inch piece of ribbon.

We pinned the felt flower pieces to the ribbon with safety pins then stitched around the flower with embroidery thread, making sure to stitch through the ribbon. Then we stitched two circles to the other end of the ribbon. Viola' the book mark is ready, all we need is a good book to read.



Editor's Note: What a great beginning sewing project! We tried a few of our own using ric rac and ribbon.



Now try this similar idea with making button flowers.

---
Related Hand Sewing Projects:
Pre Beginner Lessons Level 1, ~Drawstring Coin Bag, ~Basic hand stitches, ~Hand Sewing Felt Patterns, ~Button Flower~ Draft Critter, ~ Felt Bookmark, ~ Felt Mittens, ~ Needle Book, ~ Treasure Stick Bags, ~Key Chain Animal, ~Puppet Gloves, ~ Hand sewn teddy bear sleeping bag & pillow, ~Halloween Totes, ~Backpack Charms, ~Rag Doll, ~Button Flower, ~Sew Ornaments, ~Sew Felt Doll,
---