Home

›
Kids Sewing Class Directory
Kids Sewing Class Directory
If you have a kids sewing class or sewing school you'd like to advertise, our class directory is the place for you. Parents and kids are often searching our site and asking where they can sign up for sewing classes in their area.
Kids-Sewing-Projects.com does not have classes and these listings are not associated with Kids-Sewing-Projects.com. They are merely here for your reference.
Advertisers:
This website has over 15,000-20,000 unique visitors a month and continues to increase monthly. This directory is where you can list information on your sewing classes for readers to find easily.
To add your Kids Sewing Class to our Kids Sewing Class Directory you will need to do the following steps.
Parents and Students:
Are you looking for a class or sewing school in your area? Click your state or location below. If you don't see anything in your area, hopefully something will be added soon.
Add your Kids Sewing Classes to our Kids Sewing School Directory.
Premium Permanent Listing Fee
Name, Address, Phone Number, web address, header graphic, button graphic or Company logo
$10.00
Link Exchange Alternative
If you have a website and would like to place our www.kids-sewing-projects.com link to your site in exchange for being added to the directory free, please contact me with your details. We will evaluate your website and get back to you.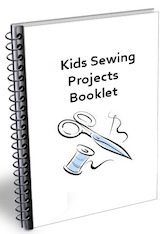 Would you like our sewing lessons and projects in an ad free, easy to read format?

Our curriculum ebook has over 100 projects and all our sewing lessons to teach kids (or adults) to sew.


Perfect for teaching!