Survey

Thanks for your participation. We so appreciate all our readers advice, ideas and tips. They are what keeps our site going and becoming a community out here in the world wide web.
Once you fill in the survey your name and email address will be entered into a raffle for a copy of our
Kids Sewing Curriculum
and
Kids Sewing Camps.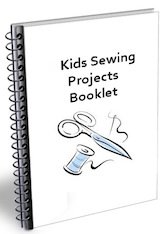 Would you like our sewing lessons and projects in an ad free, easy to read format?
Our curriculum ebook has over 100 projects and all our sewing lessons to teach kids (or adults) to sew.
Perfect for teaching!