Gifts to Sew

These ideas for gifts to sew will make birthdays, Christmas and holidays a little easier on the budget and a lot more thoughtful. We've separated two sections with easy to sew presents and ones that are just a little harder but still very doable. You can make any of these ideas unique by picking out special fabric that will match the personality of the recipient.



Easy Presents to Sew

Felt Bookmark
Fleece Blanket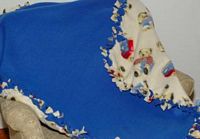 Sewing Kit in a Jar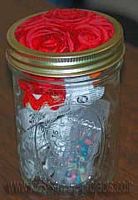 ipod Holder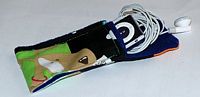 Bottle Bag
- think bubble bath, sparkling cider, etc.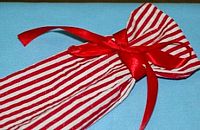 Dinner Placemat-
with matching
Cloth dinner Napkins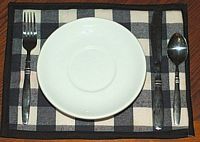 Neck Pillow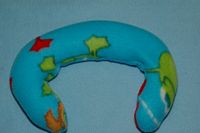 Binder Cover
- fill the inside with dividers, zipped pencil case and new pencils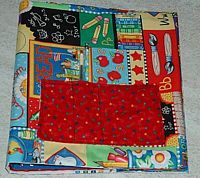 Sew an envelope
to place a gift card in!
A Little Harder Sewn Gifts

Zipper Bag
-fill your sewn gift with cosmetics, pencils, treats, money, etc.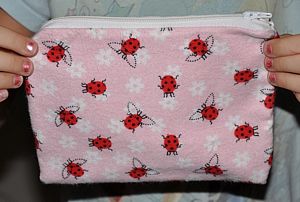 Cloth Basket
- fill with theme goodies, baking, bath stuff or a hobby.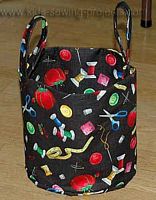 Cloth Tray
- great for filling with homemade treats and goodies.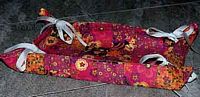 Table Runner
Tablecloth
- buy holiday fabric or fabric to match their decor.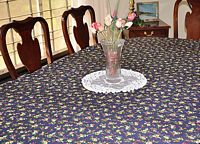 Quilt
- pick the size you are comfortable sewing. It could be a lap quilt or a larger quilt. Pick fabric to match the recipient's personality.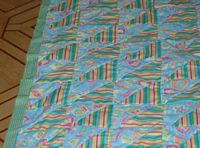 Wall Hanging
- to match their room decor.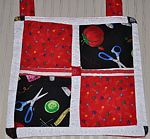 More Sewing Gifts Help

Here are
10 Easy Christmas gift ideas.
Don't see what you had in mind? There are
100 more tutorials on our kids sewing projects index.
How about
sewing your own goodie bags
for a party?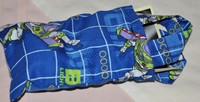 Share your Gift Ideas
Your Kids Sewing Project
Share your kids sewing project, instructions or pictures.


Reader's Submitted Projects
Click below to see contributions from other visitors to this page...

Cupcake Kiss

Materials Needed Felt or Fleece in your choice of colors Beads for sprinkles Hershey kiss A pretty mug Copy of poem (optional) Photo (optional) Directions...
Hanging Towel

1. First, you sew a stitch down the center of the towel. 2. Then, I gathered the towel to the length of the potholder. 3. After that, you sew them together,...
Felt Ghosts

For these felt ghosts you will need white felt for the bodies, black felt for the face and a small piece of red felt for the tongue. First cut two ghost...
Computer Pals Not rated yet
If you spend time on a computer, doing homework, checking email or playing games, you may have found your arms or wrists a little sore. While on a computer,...
Autumn Sign Not rated yet
Challenging yourself to create a project using only things that you already have or can be found free, such as in nature, is not only economical, but...
Measuring Tape Flower Pin Not rated yet
Here is a unique gift for a person who loves to sew. It only requires a cloth or vinyl measuring tape, a small piece of green felt or material, small circle...
Kids Curriculum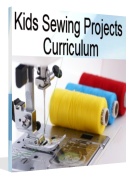 Would you like our sewing lessons and projects in an ad free, easy to read format?
Our curriculum ebook has over 100 projects to teach kids (or adults) to sew.
Perfect for teaching!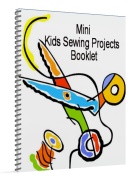 Join the
Kids Sewing Club
and receive a free projects ebook.